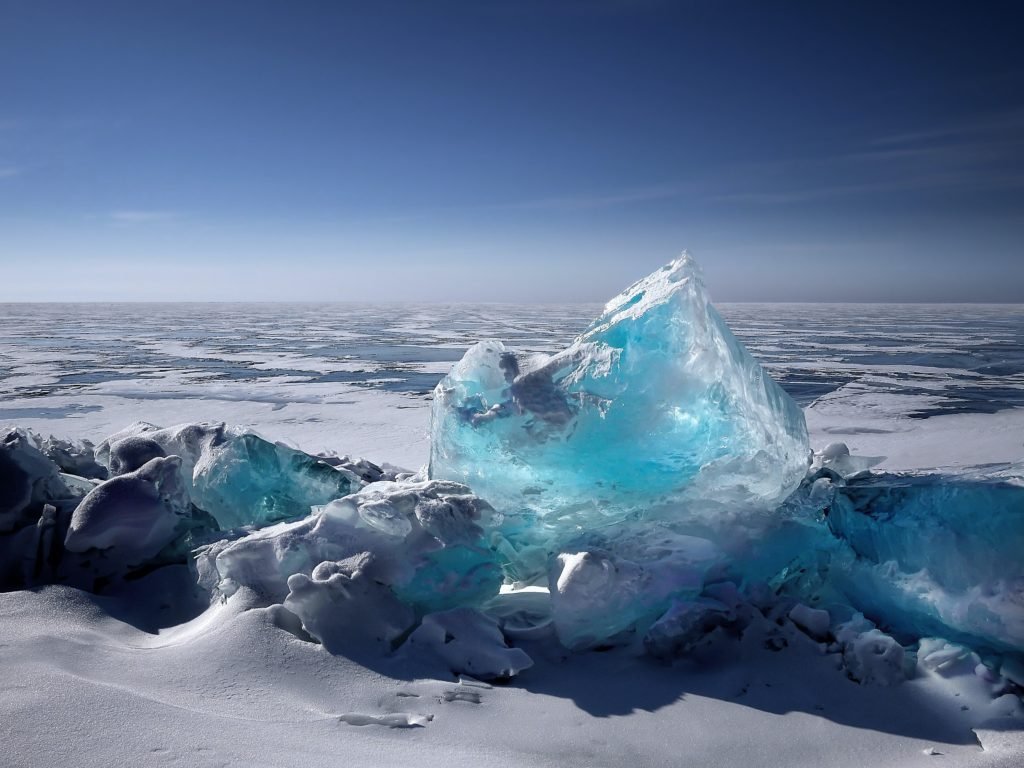 Abstract: Mitigation to climate change has been treated as an issue in developed countries whereas adaptation is seen as a priority for the developing countries. The study assessed the effectiveness of traditional mitigation measures and practices to climate change in Rombo District, Tanzania. Data were collected by questionnaire, interview, and focus group discussion. Results indicate that the majority of household heads had resorted to tree planting aimed at mitigating climate change. The study found that education, land size, and funds were among the stumbling blocks toward effective traditional mitigation measures and practices to climate change. The study recommends the involvement of local people in tree planting campaigns coupled with awareness creation on sustainable climate change mitigation at local levels.
Keywords: Traditional Mitigation Measures and Practices, Climate Change.
Introduction: Mitigation to climate change has been treated as an issue in developed countries, which account for the greatest responsibility for inducing climate change, whereas adaptation is seen as a priority for the South, where the capacity to mitigate is low with high vulnerability levels (Ayers and Huq, 2009). High vulnerability in the South is due to the high proportion of aridity, widespread poverty, difficult socio-economic conditions, and the heavy reliance on populations on natural resources. The South is also characterized by insufficient institutional and legal frameworks, weak infrastructural base, and insufficient scientific, technical, and educational capacity (UN, 1994). Mitigation refers to limiting global climate change through the reduction of the emissions of greenhouse gases (GHGs) and/or enhancing their sinks (Füssel and Klein, 2006). Traditional measures and techniques which mitigate climate change include agroforestry, mulching, fallowing, and cultural practices.
Agroforestry is defined as any land-use system that involves the deliberate retention, introduction, or a mixture of trees or other woody perennials with agricultural crops, pastures, and/or livestock to exploit the ecological and economic interactions of the different components (Albrecht and Kandji, 2003). Agroforestry involves a tree-based system such as the jungle rubber system of Sumatra, the mixed cocoa and fruit tree plantations of Cameroon, peach palm systems of Peru, or the pine-banana-coffee of eastern Java (Verchot et al., 2007). In the West African Sahel, agroforestry consists mainly of intercropping agricultural crops under the scattered mature trees that are selectively retained by farmers because of the variety of non-timber uses such as food and medicine (Takimoto et al., 2010). Apart from carbon sequestration potentials, agroforestry also provides food, firewood, and shade to crops. Other benefits include plant nutrients, biomass for mulch, and protection from wind and water erosion and boundaries demarcation (Albrecht and Kandji, 2003). This indicates that agroforestry facilitates mitigation and adaptation to climate change. This argument is similar to Salazar et al.'s (2011) to the effect that agroforestry system has been a solution to farming problems experienced on degraded soils because of their secondary environmental benefits such as promoting ecological diversity and improving the economy of the impoverished farmers who live in the inner rain-fed zone of central Chile. Kiptot et al. (2007) also attest to the fact that the deliberate planting of fast- 11 growing leguminous trees or shrubs in rotation with crops have great potential in improving soil fertility in areas where nitrogen deficiency is the main fertility constraint thereby improving farmers' income and hence food security.
In West African Sahel, there is a live fence, which involves the planting of fast-growing trees in high density around the field plots, and protecting the fields from roaming animals because animal production is an integral part of agriculture and livelihood (Takimoto et al., 2008). The same authors, however, found that farmers in the West African Sahel were unlikely to increase the tree density to sequester more carbon because trees are raised through natural regeneration and too many trees may negatively impact crop production from farmlands. Similarly, farmers in Vihiga, Kenya, were unwilling to forego the growing of seasonal crops to give way to trees whose benefits are not immediate (Kiptot et al., 2007). It has been noted by Verchot et al. (2007) that the prosperity of agroforestry is determined by the certainty of rainfall in a particular area. Shemsanga et al. (2010) insist that rainfall is scarce and many trees grow with difficulty and take longer to grow. Agroforestry practices such as shifting cultivation and pasture maintenance by burning may favor the emission of GHGs (Albrecht and Kandji, 2003), hence contributing even further to climate change.
Other traditional measures and practices which mitigate climate change are cultural practices. A study conducted by Anthony (2006) in Mara Region, Tanzania, revealed that cultural practices such as ritual activities mitigate climate change as only ethnic-religious leaders have access to and utilize forest and forest products where ritual activities are carried out. These practices encourage the conservation of forests, which promote carbon sequestration and, hence, mitigating climate change. Speraza et al. (2010) found that sacred forests established under traditional urge the modern state to support such tradition by declaring sacred forests protected areas. A study conducted in India by Srinivasan (2004) established that community regulation such as banning the cutting of certain types of trees or religious decrees that declare certain trees to be sacred play a big role in maintaining ecosystem health and facilitates mitigation to climate change.
The climate of the Rombo District has been changing over time. Meena and O'Keefe (2007) report an average decrease of about 300mm of rainfall from 1974 to 2004. The same authors reported a rise of one-degree centigrade in the annual mean temperature over the same period. Such changes had resulted into recurrent droughts in the district leading into the differentiated food insecurity, water shortages and pasture deterioration (Fundisha, 2019, Fundisha, 2017 and Mongolia, 2000) Despite the impacts exerted by these changes to the ecosystem, studies on how local people mitigate climate change in the study area are not readily available. The present study, therefore, assessed the efficacy of traditional mitigation measures and practices to climate change in Rombo District, Tanzania as a basis for achieving sustainable development.
Research Methodology: This study was carried out in Rombo District, Tanzania. The district experiences variation in rainfall and temperature, leading to two main agroecological zones (AEZs) with a transition zone in between. The transition zone possesses characteristics of the main AEZs. The AEZs based on the criteria aforementioned are the highland AEZ (1900 – 1500m), the intermediate AEZ (1500 – 1200m), and the lowland AEZ (1200 – 500m) (Figure 1). Primary data were collected using the questionnaire, interviews, observations, and focus group discussions. The use of different tools to collect data is based on the assumption that the data to be collected are both qualitative and quantitative in nature. On the other hand, secondary data and information 12 relevant to the study topic were reviewed from the peer-reviewed and accredited international and local journals, technical reports, and books. Qualitative data from the questionnaire, interviews, observations and focus group discussions were organized into themes and presented mainly in narrative form. Quantitative data, on the other hand, were organized into independent and dependent variables and analyzed with the help of the Statistical Package for Social Sciences Version 16 to generate frequencies and percentages. Frequencies and percentages were further cross-examined with the selected characteristics of heads of household (i.e. to include agro-ecological location, age, sex, level of education, and marital status) to determine their relationship. These data were presented in the frequency tables to simplify interpretations .
By:
Evarist Fundisha Department of Geography, Mkwawa University College of Education, Iringa, Tanzania Email: evarist_fundisha@yahoo.com